Accessible Home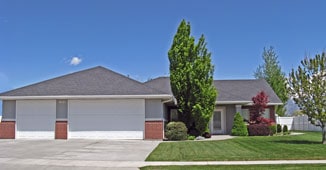 Accessible Home
Accessibility features in an accessible home improve the quality of life for everyone who lives or visits there. Here you can find a wide variety of ideas that can be incorporated into your accessible home. The majority of these accessibility features are found in the accessible kitchen and accessible bath. The remainder are scattered throughout the house and yard of the accessible home.
I'm a paraplegic and use a wheelchair. Fortunately, since my accident I've been able to live in two accessible homes that I designed. I'm currently working on the design of a third accessible home I plan to build this summer. It is hard to quantify the value of the accessibility features in these homes; I just know they have added significantly to my quality of life. I decided to create this
Accessible Home
website in order to share these ideas with others so they could benefit from them as well. I hope you can incorporate an idea or two in the plans for your accessible home.